Unimog: rental, sale and workshop
Schwinn Nutzfahrzeug Handelsgesellschaft mbH
You need a four-wheel implement carrier or a short tractor for the new job? For winter service the Unimog is missing or a crane vehicle is needed? Your Unimog / truck is defective and you need quick help? With us you are exactly right. We offer customized solutions for your tasks.
Our services: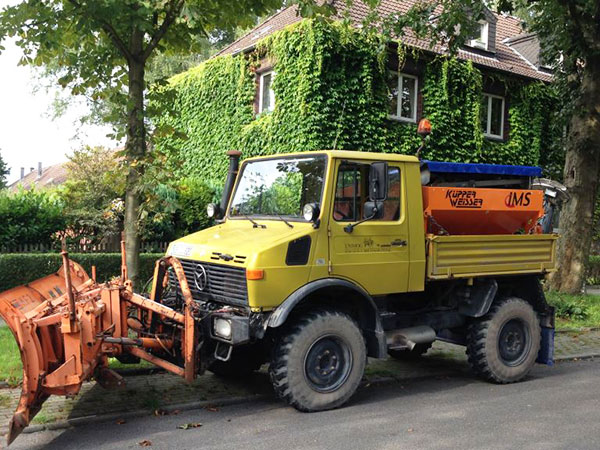 Unimog rental
We rent, among others, Unimog and all-wheel drive trucks with and without crane, Unimog tank trucks as well as trailers – in Germany and neighboring countries.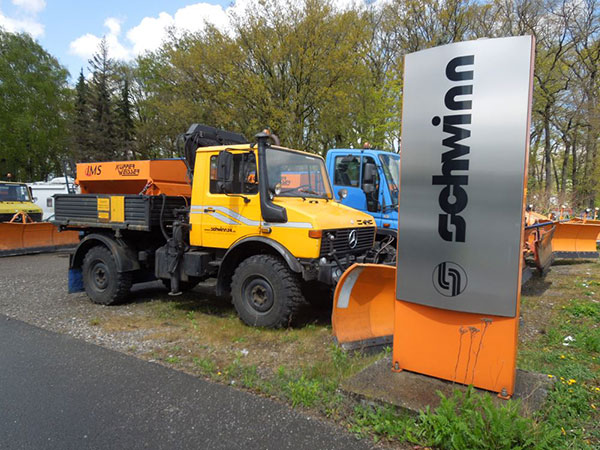 Unimog sale
We deal with used Unimog and various spare parts and accessories. If you are looking for a technically and visually impeccable Unimog, is right with us.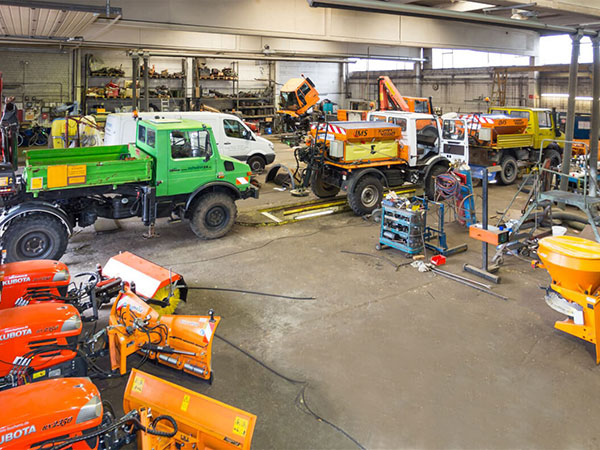 Unimog repair
We are experienced experts in Unimog repair and complete maintenance work quickly and reliably in accordance with manufacturer specifications.
Unimog profile
The UNiversal-MOtor implement, which was actually only conceived as an agricultural vehicle by engineer Albert Friedrich, has been officially known as the UNIMOG since November 20, 1946. However, it quickly became clear that the all-wheel-drive implement carrier could also be used in other ways, including in the military sector, for municipal tasks (e.g. winter maintenance) or as a tanker vehicle. Many Unimog models cope very well in rough terrain, so they are used, for example, for drilling or disaster relief.
Mercedes-Benz has been producing the Unimog in series since 1949, meanwhile in different model series or model families. A distinction is made between the original Unimog, Unimog S, medium Unimog, light Unimog, heavy Unimog and newer equipment carrier Unimog. Since 1953 the "4" is the first digit for all models. The first models were still offered as Unimog 70200 and Unimog 2010. The engine power ranges from 18 kW to 240 kW.
With the year 2000, the Unimog underwent a significant change. The introduction of Euro IV provided a major impetus for this – the old series could not be adapted to the new requirements. Daimler therefore decided on a completely new series, the UGN (Unimog new generation).
The UGN differed considerably from the "old" Unimog design, a fact that caused a lot of discussion among many Unimog enthusiasts. Some mourned the old Unimog look, others praised the modern technology of the Unimog 300, Unimog 400 and Unimog 500 implement carriers.
The off-road version of the Unimog 3000, U 4000 and U 5000 then reconciled the critics. Here, the much-loved Unimog snout was paired with state-of-the-art technology.